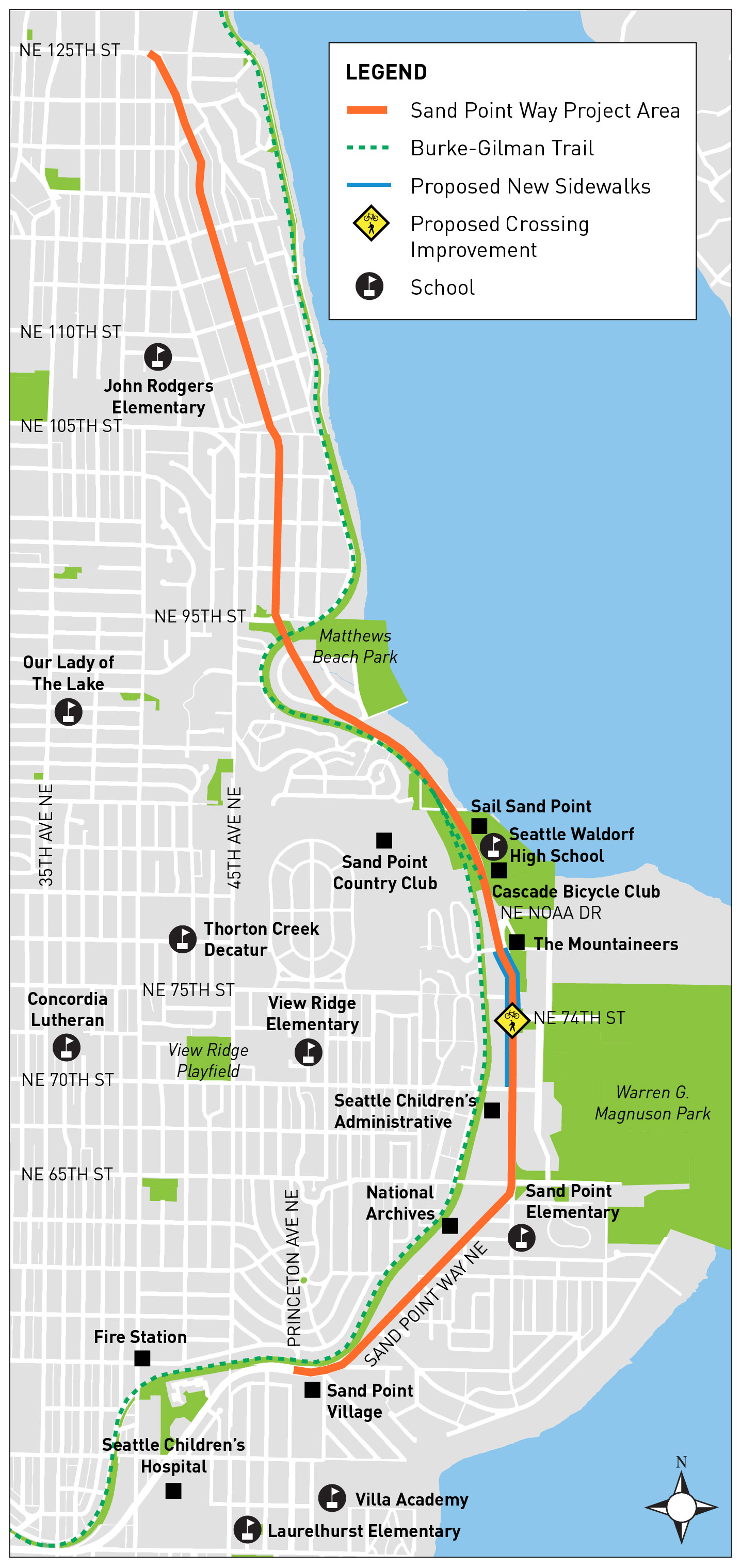 The City is seeking feedback, through Friday, on the Sand Point Way corridor, where 16,000 vehicles travel daily, along with many bus routes.

The information says:
I

n 2017, Seattle Department of Transportation completed a transportation study to identify potential corridor enhancements along Sand Point Way NE.
In 2016, residents from the community submitted a request to fund sidewalk improvements along Sand Point Way NE. This request was driven by the lack of continuous sidewalks, and the safety concerns within the corridor, which led to a transportation study.
Now they want to hear from those who live, work and play along Sand Point Way NE in order to gather feedback on local conditions, opportunities and potential challenges along the street. Share your thoughts in our

online survey


Go here for more information.