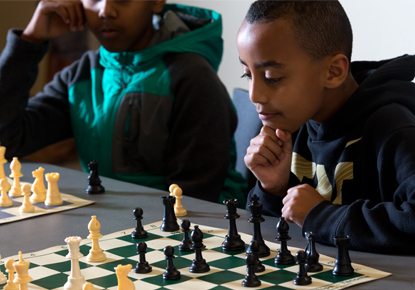 The NE Library Branch (6801 35th Avenue NE) of the Seattle Public Library is offereing a free weekly chess club on Thursdays from 5-:30-7:30pm for all ages and all skill levels club.
The
information
says:
Come play a game of chess! Children, teens and adults - people of all ages are invited to drop by for fun and casual games of chess. Chess puzzles and basic chess instruction also available.
All skill levels are welcome. Chess sets and guidance by an adult chess coach will be available.
The group is looking for volunteers to help set up and put away boards, tables and chairs. Contact
Richard.Counsil@spl.org
with questions.
For more information go
here.