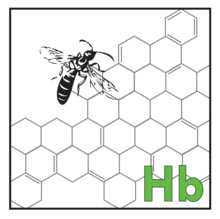 On Sunday,
HiveBio
(4000 NE 41st Street), located at Talaris in Laurelhurst, is hosting a workshop on Scientific Illustration.
The information says:
In this all day workshop students will collect Bee specimens, learn how to illustrate their specimen and also learn all about the biology of bees.
The workshop runs from

9am to 3pm

and the cost is $55. Proceeds will go to Urban Pollination Project, HiveBio, and UW Beekeeping Club.
Here is the schedule:

9-10:15: Learn insect collection and trapping
10:30-12: Bee tour of the grounds with Marie Clifford
12-12:30: Lunch break
12:30-1:00: Pinning of specimens
1:00-1:30: Examining pinned specimens. And Dr. Evan Sugden will discuss the various bee families and answer questions.
1:30-3:00: Angela Mele will lead a course on bee drawing drawing and there will bee drawing pin-up presentations
Go
here
to register.
HiveBio is "Seattle's first citizen science laboratory open to scientists and non-scientists to carry out scientific projects and research, as well as offering public workshops and classes with real practical hands-on science classes," Sara, who works there,
told us.
HiveBio Community Lab was founded just last year by Bergen McMurray and Katriona Guthrie-Honea. McMurray, a scientist who "had been involved in DIY culture for many years and was interested in founding a biolab space wherein fellow citizen scientists could share resources, build community, and explore biosciences" Sara said.
The mission of HiveBio is showing that science is fun and accessible to everyone, providing access to the equipment and lab space necessary to carry out biosicences research and exploration, and supporting a community of individuals interested in science, with an eye to the idea that greater diversity creates more innovation.
Sara said that "the people who seem to enjoy our classes the most are interested in the topic, and want to explore it in a new way, with a new group of people."