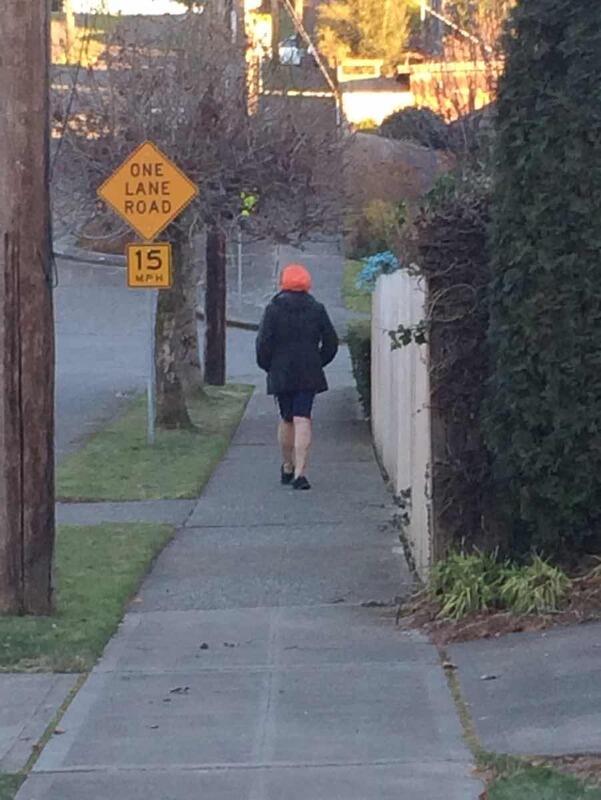 picture from last year
Andrei Peter Strejac, a homeless man that frequents the neighborhood and general NE Seattle area has recently been spotted in the area again, mostly in the vicinity of Laurelhurst Elementary School and near Sand Point Village.
The Laurelhurst Blog posted about this individual in September, who has been known to chase people and act in an aggressive manner.
In November, 2010

Andrei followed a North Seattle

man home and tried to steal his bag from the man's porch. Andrei was charged with attempted second-degree robbery.

The information says:


A North Seattle man is in hot water after he allegedly became angry at a fellow bus rider, followed him home and then urinated on the man's porch. He then tried to steal the victim's computer bag and punched him, according to charges filed in King County Superior Court. The victim said he followed the men and Strejac dropped the bag. But one of the other men began threatening to fight the victim. Strejac then punched the victim in the face, breaking the man's glasses, charges said.
Here
is a record of Andrei being booked by King County Department of Detention in March 2016.
The Laurelhurst Blog received numerous reports from neighbors, one in particular who reported being chased by Andrei to her house in Laurelhurst from the Burke-Gilman Trail.
Last year, in the early spring and summer, Andrei was regularly seen walking on the streets around Laurelhurst Elementary School and usually walking around Laurelhurst Park in the early evening. Reports were received from neighbors of being apprehensive of encounters with Andrei while in the Park.
Last

summer, Andrei was frequently seen sleeping in the Park near the Tennis courts, as well as sleeping amongst the bushes by the garbage enclosure near the Community Center.
For more information about Andrei and detailed list of reported neighbor incidents go here.