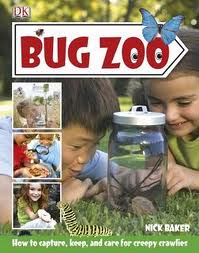 Miller Library
, located in Laurelhurst at the UW Botanic Gardens (3501 NE 41st Street) is holding its monthly story time Saturday at
10:30am with the theme of beetles and ladybugs.
The
information
says:
Learn about ladybugs and other beetles and get a peek at their tiny world in these three books. Learn how scientists are looking for volunteers of all ages to observe ladybugs in their neighborhoods. After the stories, please come to the Program Room to play a bug game and put together a bug puzzle.
Books to be read are:
BIG BUG by Henry Cole
THE BEETLE BOOK by Steve Jenkins
CITIZEN SCIENTISTS by Loree Griffin Burns
Storytime is geared towards children ages 3 to 8 and celebrate gardens, plants and nature. All ages and their families are welcome.