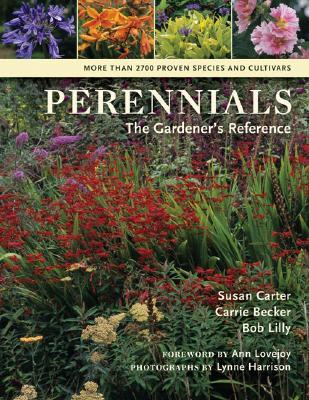 The
Center for Urban Horticulture
( is offering a two part "Perennials: After the Shade" class , taught by Carrie Becker, co-author of
Perennials: The Gardener's Reference
, Wednesday7-8:30pm and a fieldtrip on Saturday 1-3:30pm.
Go
here
to register or call 685-8033. The class fee is $60.
The class description says:
Is your formerly sunny garden becoming shady with maturing trees and shrubs? Or do you have areas of existing shade? This class will teach you how to plant for shade and still have beautiful enduring plants from early spring through fall. Learn to love the shade!
For the Saturday segment of the class, we will be touring an exclusive private garden where you will be able to experience the beauty of a shade garden first hand.
Instructor: Carrie Becker, co-author of Perennials: The Gardener's Reference, has spent 40 years immersed in the study of plants as a gardener, professional landscape designer, consultant, and educator.
One of the original designers of the Northwest Perennial Alliance Borders at the Bellevue Botanical Garden, she has taught classes about perennials, bulbs, annuals, and biennials in the horticultural department at Edmonds Community College in Lynnwood, Washington for 17 years.
A recipient of the Garden Writers Association Gold Award for Technical Writing in 2008, Carrie has written articles for Horticulture, Pacific Horticulture, Arboretum Bulletin, and the Northwest Perennial Alliance. She was a Hortus Praefectus of the Northwest Perennial Alliance in 2008.
Carrie lectures in various garden clubs, nurseries, arboretums, and flower shows around the Northwest. When she is not gardening, Carrie can be found creating jewelry, treasure hunting, and cooking.