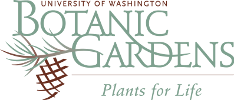 UW Botanic Gardens' Center for Urban Horticulture
(3501 NE 41st Street) has some interesting classes this and next week.
Here is the information:
Botanical Watercolor
Instructor: Kathleen McKeehen, Botanical Artist and Instructor
7-part course. Tuesday evenings, 7:00pm - 9:30pm. April 16 to May 28
Location: Douglas Classroom
Cost: $260
Learn the basics of classical botanical watercolor painting, which will include techniques in measurement, drawing, and understanding how light reveals form, along with practice in color mixing. The application of controlled washes and dry-brush technique will contribute further, producing an image that is three-dimensional, accurate, and aesthetically appealing--the goal of botanical painting--and equally effective in painting other subjects realistically. Beginners are welcome, and students with previous instruction can take on new subjects under supervision. A list of supplies will be provided with registration.
-------------------------------------------------------------------------------------
Spring Pruning Practicum
Tuesday, April 16, 9:30am – 2:00pm
This class covers best practices for pruning a variety of trees and shrubs, includes demonstrations of pruning techniques and tools, and offers the rare opportunity for hands-on pruning in the Hardy Plant Society of Washington site at the UW Botanic Gardens' Center for Urban Horticulture.
Join Bess Bronstein, consulting arborist, horticulturist, and instructor for the Edmonds Community College horticulture program and Chris Watson, UWBG Arborist, for a day of expert classroom and hands-on instruction.
-------------------------------------------------------------------------------------
Perennials Without Fear
2-part class: Wednesday, April 17th, 7:00 – 8:30pm, and Saturday, April 20th, 1:00 – 3:30pm
Location: Douglas Classroom
Cost: $60
This class will focus on the most successful perennials to grow in our region. We'll start with a lecture at the UW Botanic Gardens, and then go on a Saturday field trip to see the plants in action. Field trip location TBD.
Instructor Carrie Becker, co-author of Perennials: The Gardener's Reference, has spent 35 years immersed in the study of plants as a gardener, professional landscape designer, consultant, and educator. One of the designers of the original Northwest Perennial Alliance Borders at the Bellevue Botanical Garden, she also teaches perennials, bulbs, annuals, and biennials in the horticultural department at Edmonds Community College in Lynnwood, Washington.
A recipient of the Garden Writers Association Gold Award for Technical Writing in 2008, Carrie has written articles for Horticulture, Pacific Horticulture, Arboretum Bulletin, and the Northwest Perennial Alliance. She was the Hortus Praefectus of the Northwest Perennial Alliance in 2008. Carrie lectures in various garden clubs, nurseries, arboretums, and flower shows around the Northwest. When she is not gardening, Carrie can be found designing jewelry, collecting antiques, and cooking.
-------------------------------------------------------------------------------------
Creating a Child-Friendly Garden
Class Sessions:
Session 1: Thursday April 18th from 7 - 9 pm, Center for Urban Horticulture
Session 2: Saturday April 20th from 9 - 11 am Field trip to Magnuson Children's Garden and P-Patch
Session 3: Thursday April 25th from 7 – 9 pm, Center for Urban Horticulture
Instructor: Emily Bishton, Landscape Designer and Director of Magnuson Nature Programs
In his book, Last Child in the Woods, Richard Louv writes that "stress reduction, greater physical health, a deeper sense of spirit, more creativity, a sense of play…are the rewards that await a family when it invites more nature into their childrens' lives." If you are intrigued by the idea of making your own back yard an inviting and nurturing place for children, this series of classes will inspire and inform you! You'll learn how to create unique places for nature exploration and play that fire your child's imagination and "grow up" along with them, and mesh well with other back yard needs. Also, fun ways to incorporate child-friendly food gardening as part of your regular family activities.
For more information and to register go
here.