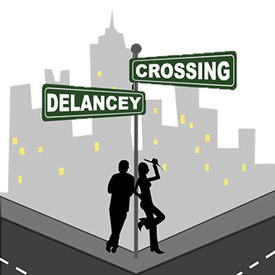 Sunday at the Northeast Branch of the Seattle Public Library (6801 35th Avenue NE), the
Seattle Jewish Theater Company
will present a staged preview reading of its spring production, "Crossing Delancey" from 3-4:30pm.
"Crossing Delancey" is a charming romantic comedy in which an old-fashioned grandmother and a matchmaker try to fix up a young Jewish bookseller in New York with the owner of a pickle store.
Author Susan Sandler adapted her stage play for the hit movie starring Amy Irving.
The event is free and open to the public. For more information go
here.