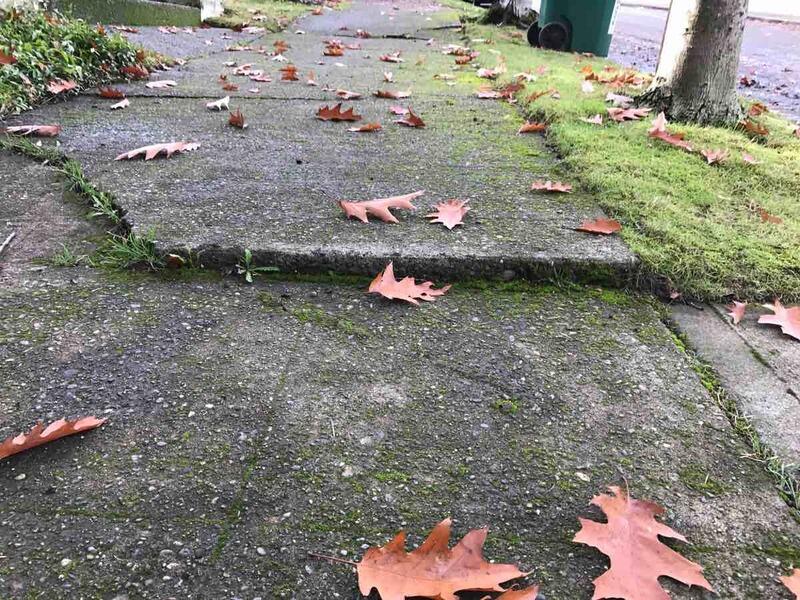 The Laurelhurst Blog received this information:
I submitted two work orders to the City of Seattle on November 4 to fix the uneven sidewalk in front of my house and to also fix the clogged drain.
City workers came out that same evening around midnight to clear the drain. And they fixed the sidewalk yesterday. Amazing service.


The City website says:
As in many other cities, the Seattle Municipal Code requires that adjacent property owners keep their sidewalks in good repair and safe for public travel. This means keeping the sidewalk clear from vegetation overgrowth, snow and ice accumulation, as well as making repairs to the sidewalks when damaged. Additional information for adjacent property owners can be found here.
Prior to repairing the sidewalk, the property owner or the contractor must obtain a Street Use Permit. This ensures the walkway meets the City's standards. Prior to pruning tree roots greater than 2 inches in diameter, you must arrange for an SDOT Arborist to evaluate how the pruning will impact the tree's health and public safety. Call 684-TREE (8733).
However, if the sidewalk damage is being caused by City infrastructure such as a City-owned tree or sewer line, the City will take the responsibility for making the repairs.
In order for a damaged sidewalk to be considered for repair by the SDOT sidewalk repair program it must be adjacent to City-owned property, or adjacent to City-owned property, or City owned trees must be causing the damage.



The Laurelhurst Blog recently posted about a cable provided that did their own repairs on a neighbor's behalf, which is not allowed under City Code and the City had to repair the neighbor's fix, saying "

We discourage community members placing objects over sidewalks and public facilities that may pose a safety hazard."



Work orders for the City can be submitted here.