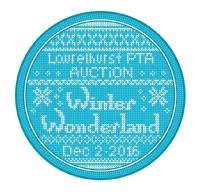 Laurelhurst Elementary School's annual
on-line auction,
the largest PTA
fundraiser,
is
open for bidding until November 20th at 11pm.
The eBay style online auction is open to the public. One-hundred percent of the auction proceeds are reinvested back into the school to support p

rograms including music, reading, art, technology, tutors as well as classroom supplies. more.
One of the coordinators told the Blog Staff:


Great neighbors and local businesses come together to generously donate their time, talent and treasures instilling a sense of close-knit community that is truly unique to our neighborhood and a big part of what makes this corner of Seattle so special.

With your bid, not only do you have the chance of winning some great items, but you are also helping Laurelhurst Elementary School to continue to provide so many opportunities that make Laurelhurst so great.


Numerous items are available to bid on, many donated from local, neighborhood businesses including:
Spa and beauty treatments

Kids Camps

Gift certificates for lots of great restaurants

Gift certificates for many local retailers

Deals on many summer camps

Lots of gym memberships & personal trainers

Tickets to popular sports & entertainments events

Trips to Mexico, Seabrook, Snowbird, Whistler, and Vashon Island