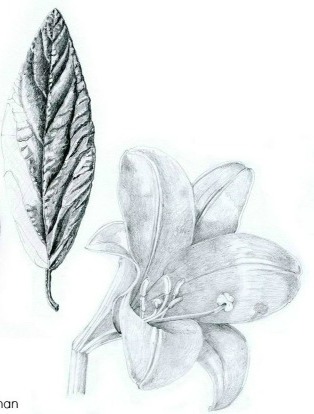 UW Botanic Gardens' Center for Urban Horticulture
(3501 NE 41
st
Street) is starting a 7 part course called "
Botanical Drawing
" from 7-9:30pm.
The information says:
The pencil is an effective tool for producing beautiful botanical works, and skill in pencil rendering is also a good basis for ongoing study of botanical art in other media, such as watercolor. It is recommended that you take Botanical Drawing as a prerequisite to Botanical Watercolor.
Beginning with measurement techniques, observational skills, and the unique requirements of botanical art, the class teaches use of line to accurately portray plant subjects, then moves on to understanding light's effect on form and the use of shading for three-dimensionality.
While focusing on plants, skills acquired apply to any realistic drawing effort. All levels welcome; intermediate students can take on more advanced plant subjects. This class is recommended as a prerequisite to Botanical Watercolor. A short list of materials for the first class will be provided before the first class, and a more complete list of supplies will be discussed in the first class.