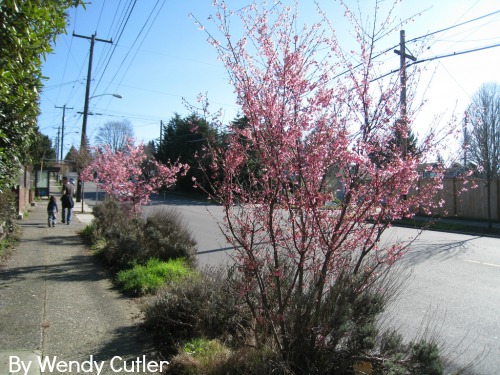 UW Botanic Gardens' Center for Urban Horticulture
(3501 NE 41st Street) is offering a free class called" Beautify That Boulevard! Inexpensive Steps to a Striking Strip: on Saturday from 10-11am.
The
information
says:
Ever wonder what to do with that strip of weedy grass between the sidewalk and the street in front of your house? You'd like to have it look nice but there are issues about time, money and - worst yet - maintenance?

Let Master Gardener Mary Machala show you how to easily and inexpensively transform your boulevard into something eye-catching and unique. Along the way we'll talk about how to build up soil, composting, and plant ideas.