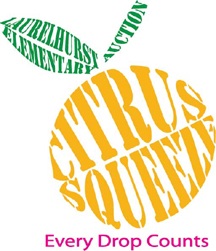 The
Laurelhurst PTA
Auction Committee has started its donation drive for the
2012 PTA Auction
and auction items are currently being collected and procured.
"We'd love to invite people to donate if they own local businesses, or pass along any donation ideas," one of the Committee members told us. Adding "We are successful because local businesses and alumni and friends of the school donate, as well as our own families."
The money raised by the PTA through the donations is used to pay for services and programs that are no longer paid for by the State or the District, such as art programs, technology for the classrooms, reading tutors, inspiring field trips, general music program, reading tutors, math tutors, science enrichment and advanced learning enrichment, as well as a full-time librarian.
The Committee told us that the auction would not be possible without the generous donations and support of local businesses, current students families, alumni and friends of Laurelhurst.
"We are very lucky to receive lots of donations and every dollar is a gift that we are thankful to get," a Committee member told us.
Some of the cool items received in past years was wine, interesting travel to places such as Hawaii, nights out a local restaurants, experiences like kayaking, tandam bike rentals, afternoon lunch on a boat tied to the log boom during Sea Fair, parties at local business for groups of people, creating crafts (fairy houses) or getting spa services (pedicures, color parties, and facials).
Last year there was a package from several Laurelhurst merchants for the holidays which included a Douglas Fir Christmas Tree, delivery and set up of the tree, holiday lights for the outside of a home custom fitted and hung, and holiday cards.

Bidding will start online March 5 through March 19 with the Auction event taking place at The Mountaineer's Club on March 23. Bidding is open to all friends, neighbors and family and one-hundred percent of auction proceeds are reinvested into Laurelhurst Elementary School.
Anyone can donate
here
or by going to the
school website.
The Laurelhurst PTA is a 501(c)3 organization.
For donation ideas or questions, contact Elizabeth at 799-2122 or Christy at 954-9135.